Atlanta Pride is a great time to meet new people, spread your wings, and expand your circle of Scruff hookups. This year, the festivities take place between October 12-14 at Piedmont Park. We always suggest hitting up the Parade Market, musical headliners including CeCe Peniston and Mike Posner, and of course the Sunday Parade.
With the sudden influx of hot trade hitting the city for Atlanta Pride weekend, it's easy to lose track of things to do outside of the park. As usual, WUSSY is here with your official Pride week lineup of hot events to nuzzle up to.
Stay hydrated, thirsty queers!

—-


CARRIE
Wed, October 10th at Plaza Theatre
Plug it up! Plug it Up!
WUSSY Wednesday returns with with the 1976 classic horror film, CARRIE! Don't miss this Brian de Palma directed adaption of Stephen King's classic novel -- just in time for the Halloween season.

Bust out the formal wear and 70's highschool uniforms for the costume contest, and grab a signature "Pig's Blood Punch".

Hosted by 2018 WUSSY Prom Overlord, Molly Rimswell.

Facebook RSVP
Ticket Link


Lyft Presents: RIDE w/ Big Freedia (FREE Event)
Thur, October 11th at Paris on Ponce
Yes mam, we did say FREE!
Big Freedia will perform a bangin' bounce set at Paris on Ponce, accompanied by hosts Brigitte Bidet and Barry Brandon. Additional sounds by DJ La Superior (La Choloteca).

Register now to attend this free Big Freedia event, brought to you by Lyft, Bill Kaelin Marketing, and Tito's Handmade Vodka.
Femme: a Celebration in Art & Music
Fri, October 12th at The Deep End
FEMME is an annual celebration of women in music + art, hosted by some amazing Queer Atlanta curators -- TASTE, LovHer, and Rotten Peaches! DJ KIMBER (Nonsense ATL) will keep your ass in a constant state of circle-throwing all night.

Featured Performers: Amber Monson, Melissa Coffey, Bella Dorado, XT Venus Valentine, and Ellisorous Rex
Sponsored by the MyUmbrella app!
Bottoms Up! Drag Brunch
Sat, October 13th at The Deep End
What's better than an open Tito's Bloody Mary bar with an assortment of complimentary light bites and brunch foods? Some sickening Drag Queens hosting and twirling for you while you mix it up with fellow queer cuties at The Deep End.
Hosted By: Brigitte Bidet, Taejah Thomas, and Molly Rimswell
Photobooth provided by Savana Ogburn!
Sponsored by Tito's Handmade Vodka
Peepshow with Alaska Thunderfvck
Sat, October 13th at The Deep End
RuPaul's Drag Race: All Stars winner ALASKA will headline the second annual PEEPSHOW cabaret. A titillating cabaret of Live Pin-ups! Burlesque! & Drag! sure to make you say "Oo la la!" This one-night extravaganza will feature local LGBTQ+ performers trained in the art of seduction.
Featured Performers:
Alaska Thunderfuck, Melissa Coffey, Brigitte Bidet, LaLa Ri, John James, Molly Rimswell, Michael Robinson, Diego Serna, and PhaeMonae

Photobooth provided by Savana Ogburn!
Sponsored by Tito's Handmade Vodka
Also coming soon —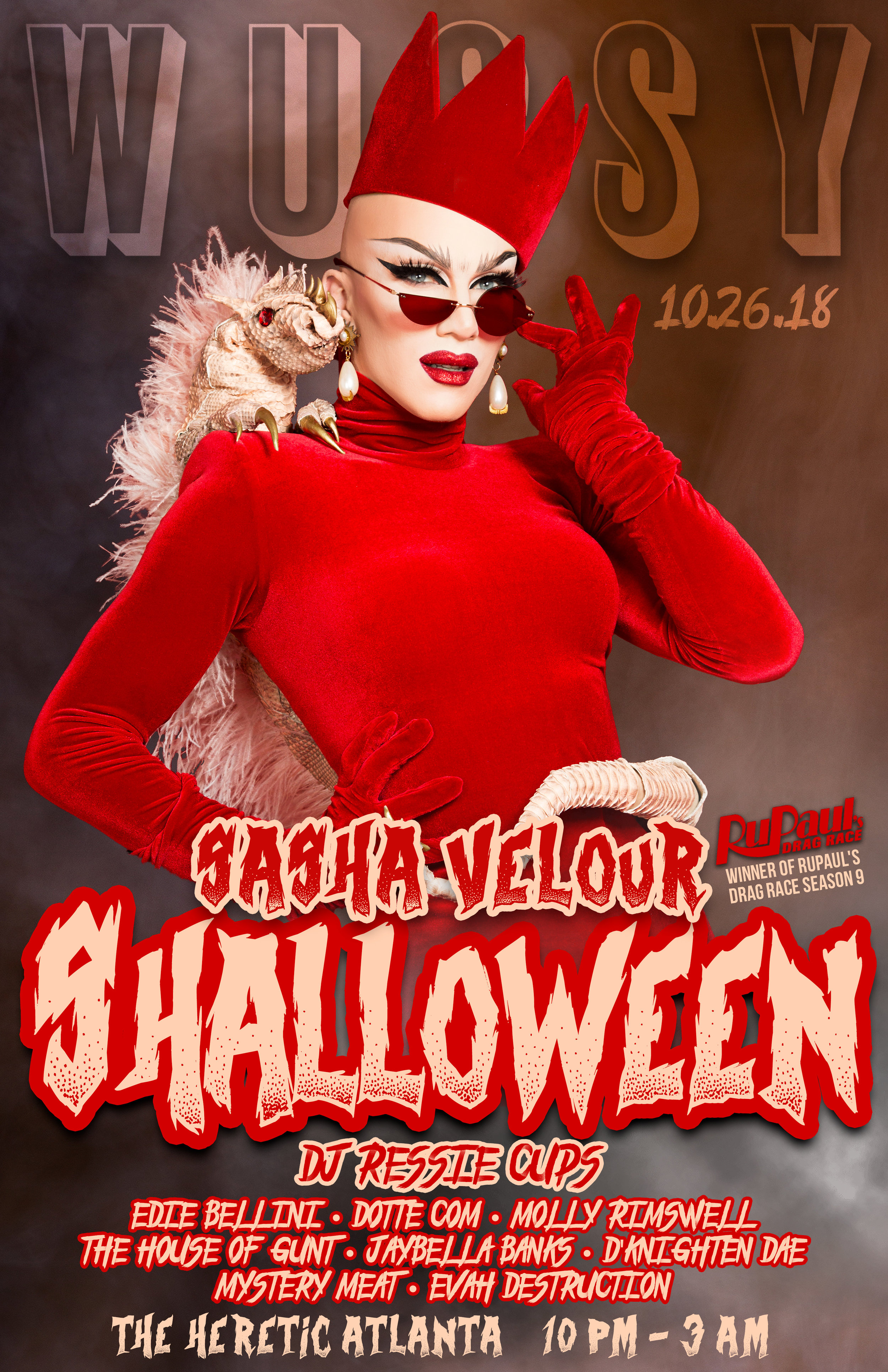 Shalloween with Sasha Velour
Dance Party + Drag Show +
Costume Extravaganza!
The Craft at the Plaza Theatre
Special HALLOWEEN night screening!